It's time for Trixie and Dixie to take up residence here in Northeast Flordia. They decided to rent my house for All Hallow's Eve, and I am ok with that. So with that in mind, I transformed my house into a witch's retreat. I will share with you my mantle, featuring Trixie and Dixie. Hedwig the owl is Dixie's familar. Trixie's is a black cat named Binxs that I will show you later. A few spell books,(made by me) a few bottles of some interesting potions, an hour glass. Mr. Raven came to see Hedwig, they are old friends. Some purple twisted tree, and creppy cloth to finish the top. In front of the fireplace are tall candles sticks, accent with rafia and charms. Two pair of witch shoe stockings, and two purple vases and of course some more purple twisted tree in a silver vase draped with black creepy cloth.And that's the mantle. Stay tuned for more bewitching fun!
Hedwig & Mr. Raven
Hedwig & Potions
Vases & Purple Creepy Tree
Overview of mantle
I am Linking up to "
I am linking up to these great parties, stop by see all the great talent these ladies have!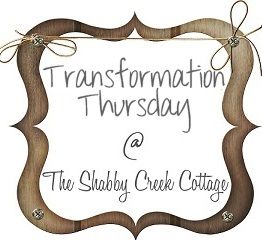 Enjoy!